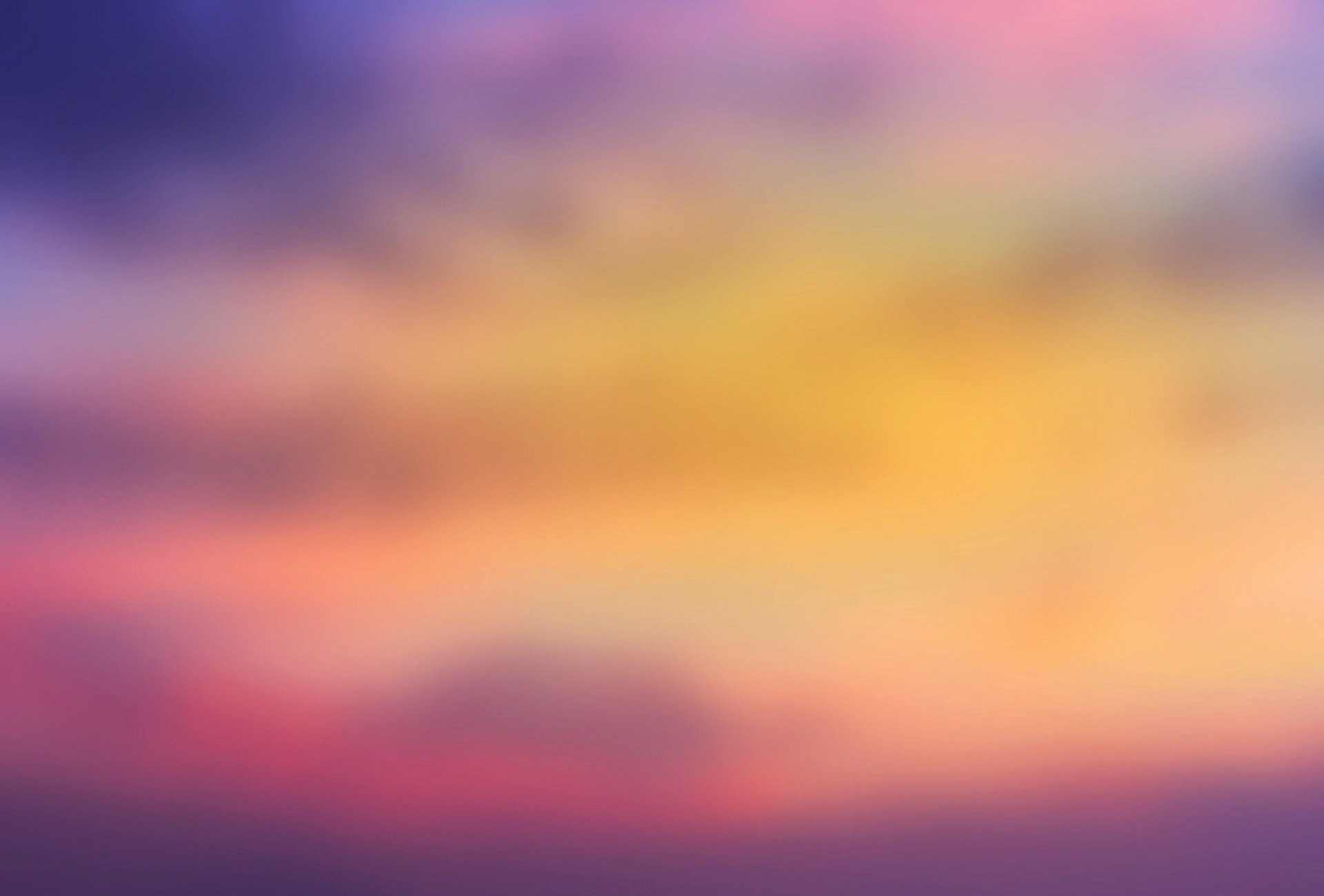 Festival, parade and altar exhibitions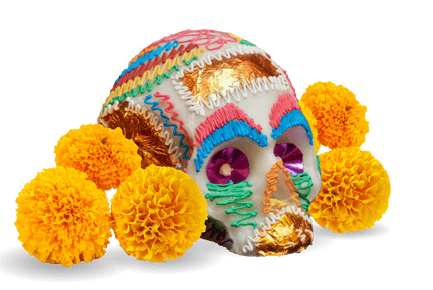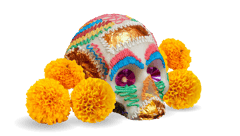 Follow us on social media for all the details and keep the excitement alive, our event goes on rain or shine!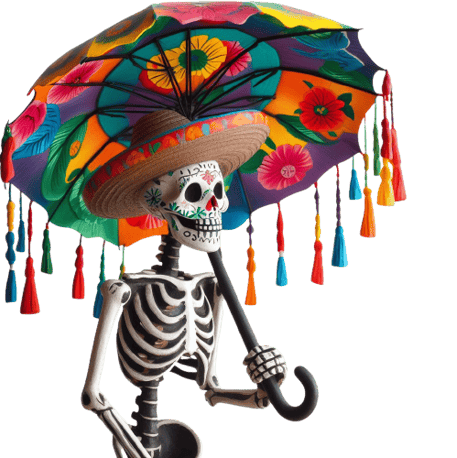 Discover the Day of the Dead, New England's most prominent celebration, organized by the Veronica Robles Cultural Center (VROCC).
Join us for the traditional "Viva La Vida" Festival and the Catrinas' Parade. This year is especially significant as VROCC celebrates its tenth anniversary, bringing this vibrant tradition to East Boston.
We're thrilled to partner with the Institute of Contemporary Art (ICA) to showcase a unique Day of the Dead Altars exhibit created by local artists and community members. Be ready for a spectacular Light Show, courtesy of Illuminus Boston.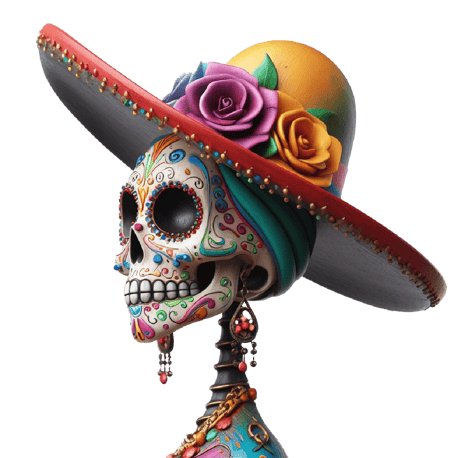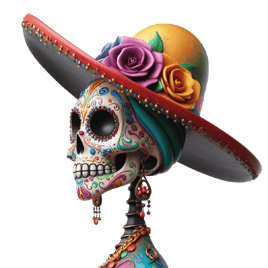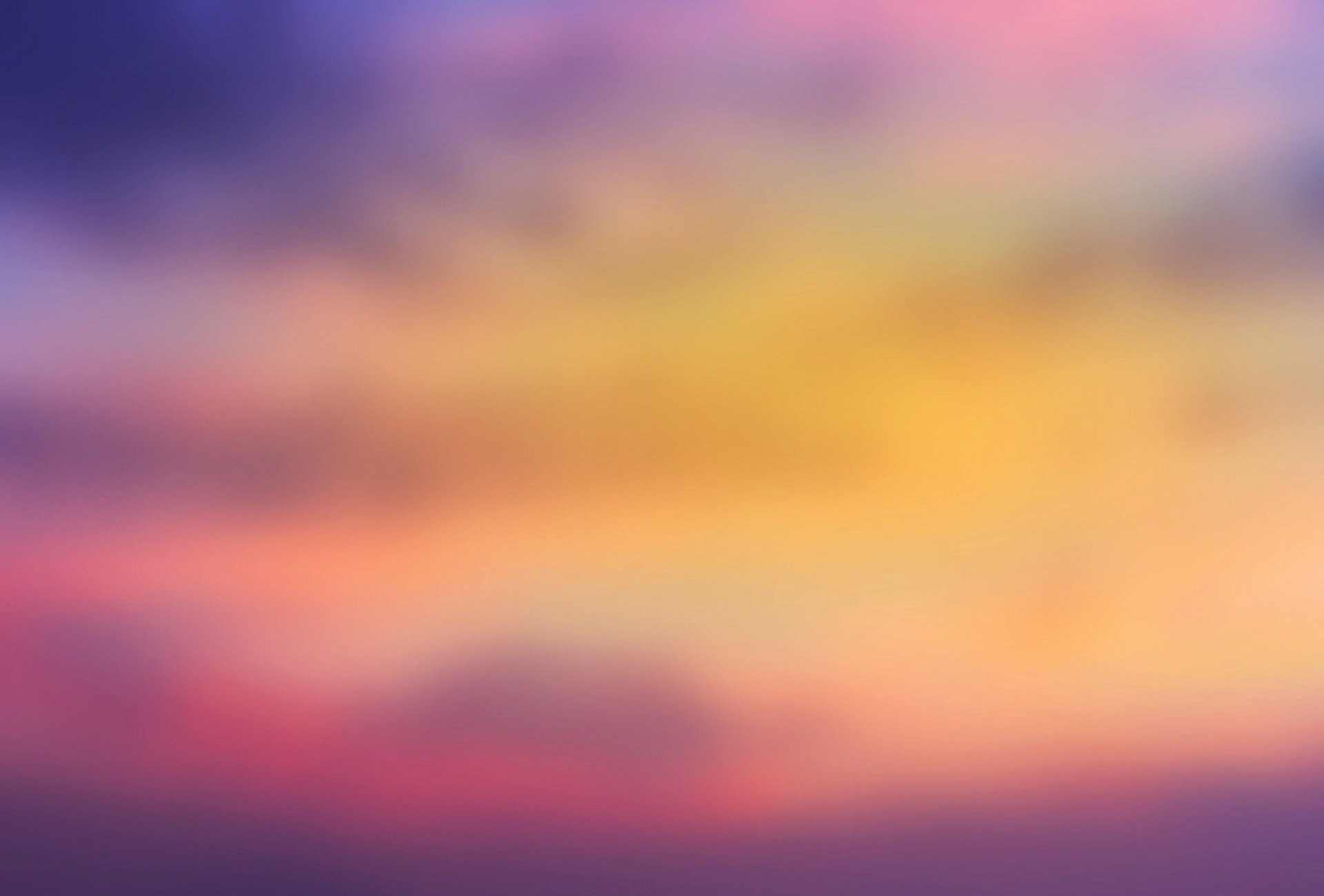 Friday, Oct. 20th, 5-9 pm:
Event: Friday Night Life - Love, Lines + Lineage
Location: The Design Studio for Social Intervention GYM, 572 Columbia Road, Boston
Activity: Community altar, open mic, and dance party to honor ancestors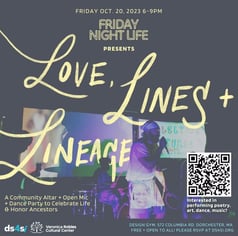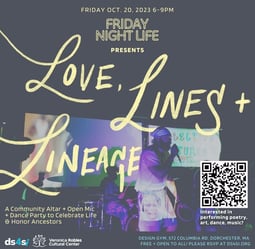 Sunday, Oct. 29th ,11 am - 7 pm
Event: Día de los Muertos Festival
Activities:
11:00 AM Altar Exhibition Ribbon Cutting: The exhibition at ICA opens from 11 am to 5 pm. Ongoing shuttle trips from Central Sq. Park to ICA will be available only on Sunday from 2 to 4 pm.

The museum reopens to general public on Thursday, November 1st. and 2nd from 5 to 7pm.

1:00 - 2:00 pm.: Catrinas' Parade

Meeting and Lineup at ICA Watershed at 12:30 pm.

Route: Marginal St., right onto Orleans St, left onto Sunmer St., right onto Maverick Sq. Merge onto Meridian St., left onto Saratoga St. Left onto Border St. Parades ends at Central Sq. Park / Liberty Mall.
2:00 - 7:00 pm.: Festival at Central Sq. Park. Live Music, Folkloric Dance, Food Vendors

6:00 - 7:00 pm.: Catrina Costume Contest Runway and Final Decision
Friday, Oct. 27th, 6:30 - 8pm
Event: Workshops
Activity: Calaveritas Literarias & Spoken Word
Location: Art Gallery at Boston East, 126 Border St.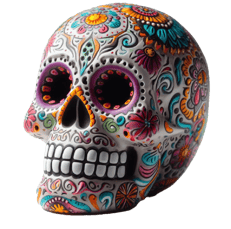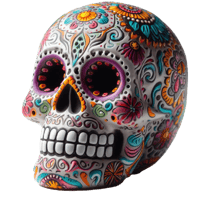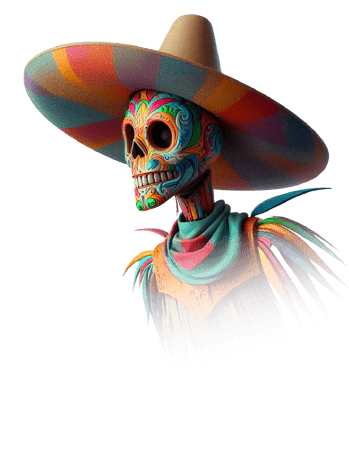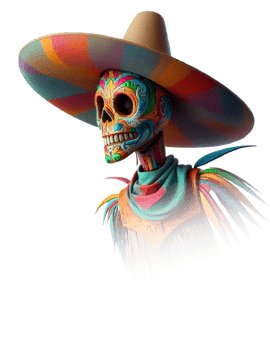 November 1st:
Altars Exhibit and Guided School Visits (Must register)

Location: ICA Watershed, 256 Marginal St. East Boston

Time: 10 am - 1 pm

Exclusive to BPS (Boston Public Schools)

5:00- 7:00 pm Community Workshop: Healing and Resilience
Ongoing Light Show by Iluminus Boston
Community Altar: The community altar will be open 24 hours a day.

Location: Central Sq. Park, East Boston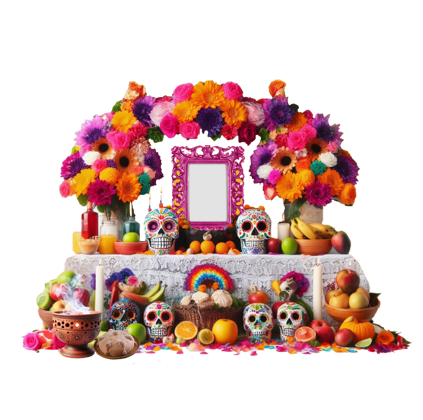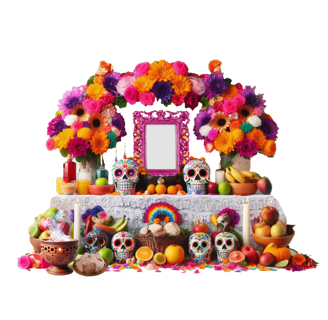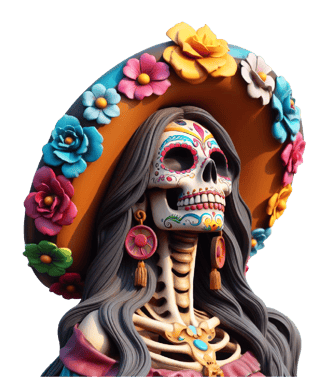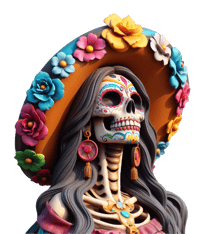 November 2nd:
Verónica Robles Concert the night includes healing circles and a Light Show by Illuminus Boston

Location: ICA Watershed, 256 Marginal St. East Boston

Time: 5:30 pm - 7:00 pm
Thursday, Oct. 26th. 7-9 pm
Event: Day of the Dead Lecture by Dr. Raquel Urroz, UNAM School of Philosophy and Literature
Location: VROCC 282 Meridian St. East Boston, Entrance between Meridian and Border St.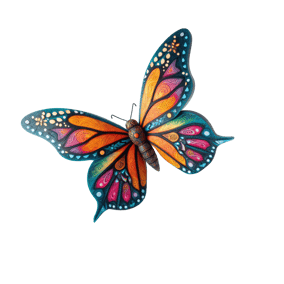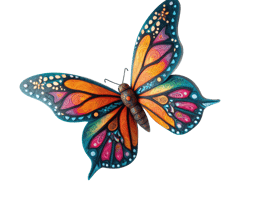 The community altar will be open 24 hours a day starting from October 29th, providing you with the opportunity to visit at your convenience. In addition to this, we have scheduled special activities on specific dates:
Location: Central Square Park, East Boston
Activities:
Nov. 1: Join us from 7:30 pm to 9 pm for the Danza del Permiso (Permission Dance) and a Healing Circle.

Nov. 2: From 6 pm to 7 pm, enjoy the Dance Court (Available only on November 2nd).
Feel free to come and join us, and bring photos of your loved ones to add to the altar.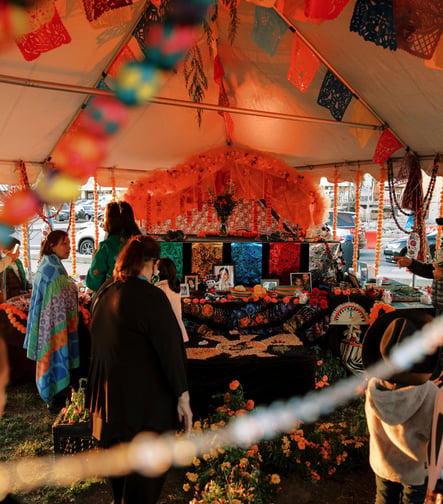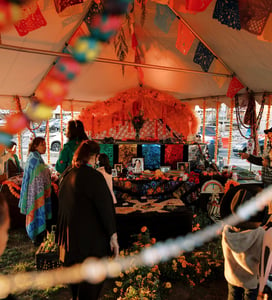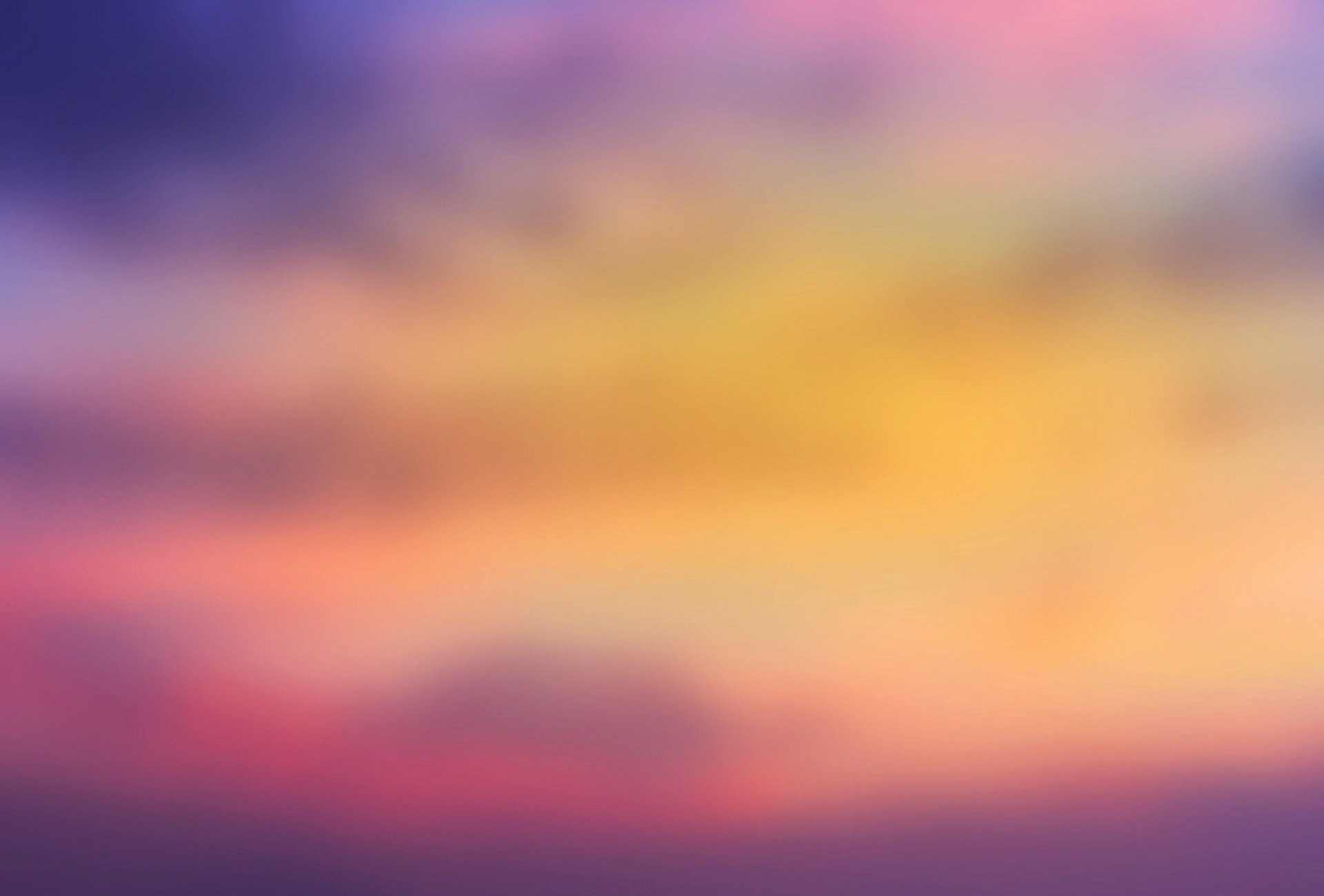 Contribute to Our Day of the Dead Altars!
We need your help to create meaningful altars at our Day of the Dead event. Your participation is what makes this celebration special.
Join us and consider bringing traditional items like photos, artwork, flowers, candles, letters, poetry, and music to honor your ancestors creatively. We look forward to your contribution.
You can bring your items from Monday to Friday from 2:00 pm to 8:00 pm to the Verónica Robles Cultural Center, located at 282 Meridian St., East Boston.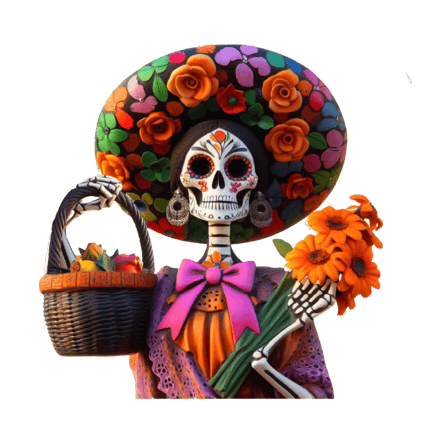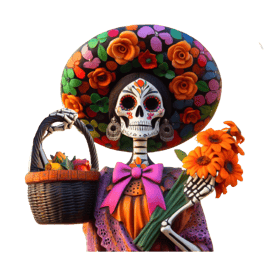 The Parade and Festival will showcase various performances, including the Fraternidad Folklorica y Cultural Caporales Universitarios de San Simón, Hot Tamale Brass Band, Estrellas Tropicales, VROCC dancers, Music ensembles, Ballet Folklórico Latioamericano de VROCC, Los Primos del Refugio Band, and more.
Be sure not to miss the special closing performance by the Veronica Robles Mariachi at the ICA on Nov. 2nd at 5:30 pm.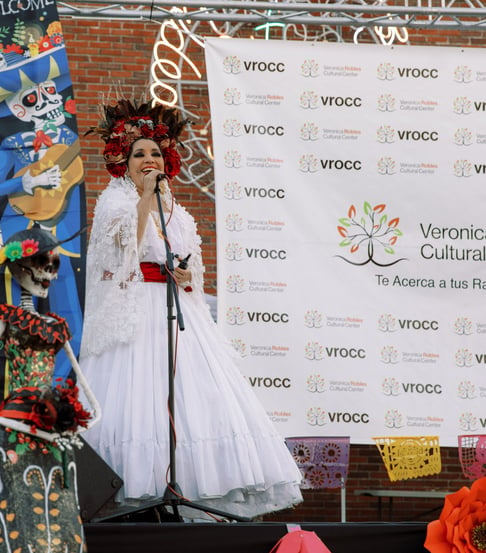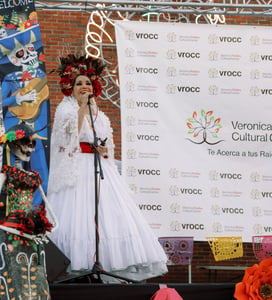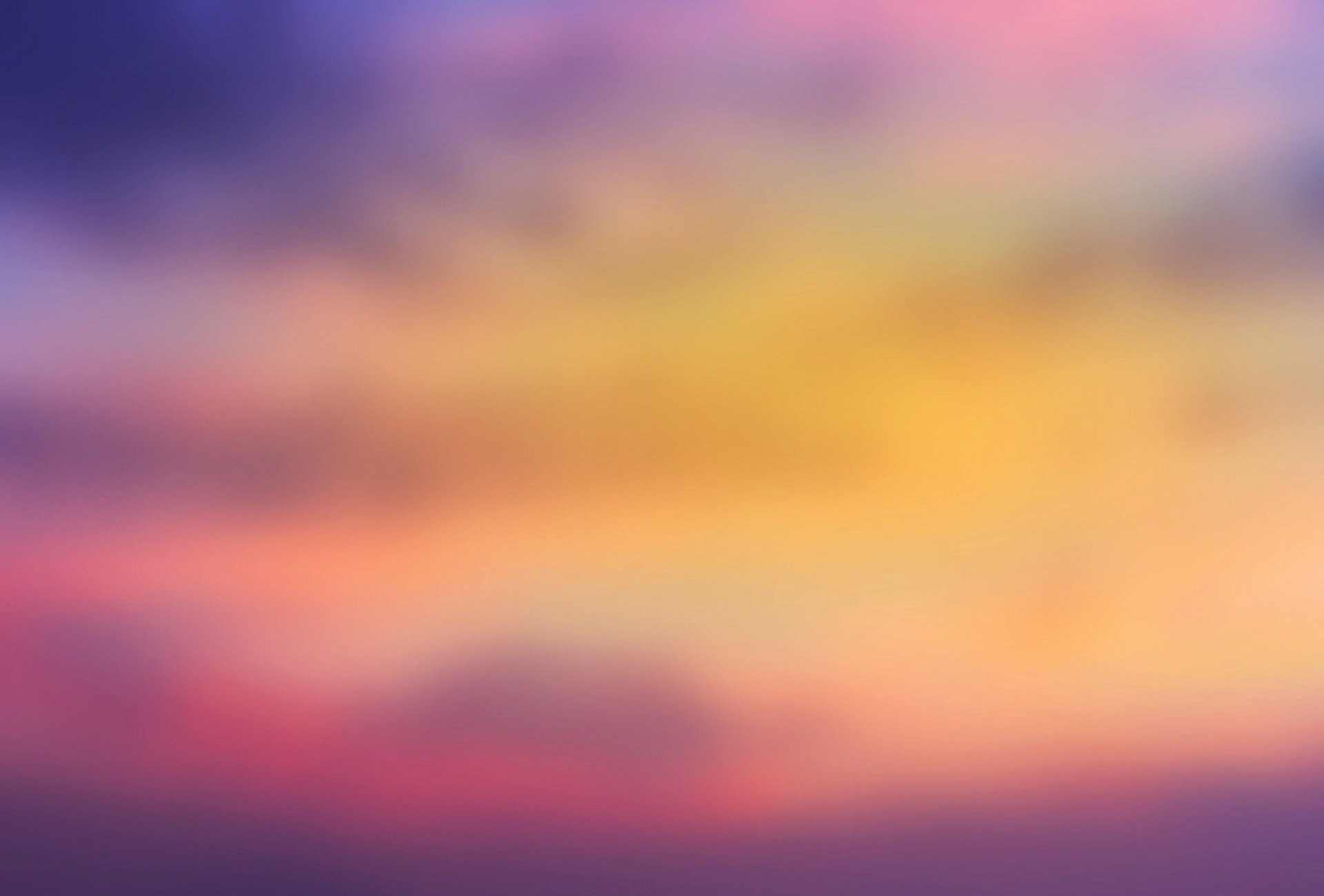 Participate in our 2023 Catrinas contest
Participate in our 2023 Catrinas contest, taking place on October 29th at the festival. Important Participation Requirements:
Take a selfie with each of the 21 altars at ICA Watershed and one with the Community Altar on Central Sq. Park. A total of 22 photos.

Must post 22 selfies with each one of the 22 altars on Instagram with the hashtag #CatrinasVrocc2023.

Must follow @vroccboston on Instagram.

Be present on Central Sq. Park Stage for the Catrina Contest's Runway to select the winners.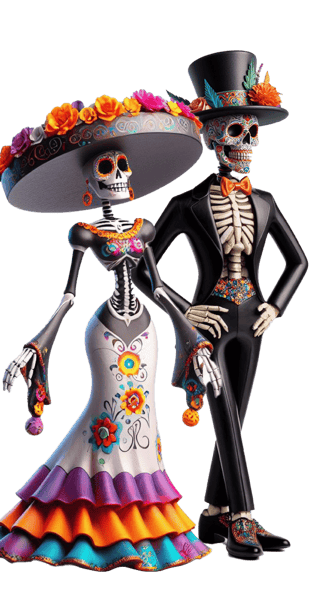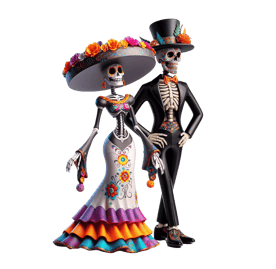 Awards
1st place $250 cash prize
2nd place $150 cash prize
3rd place $100 cash prize
Explore the vendors who will be part of the Day of the Dead Festival. Join us and support!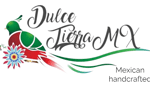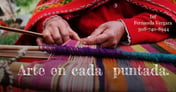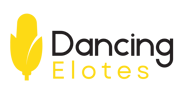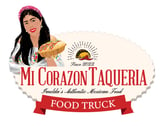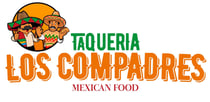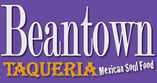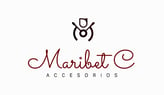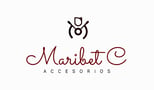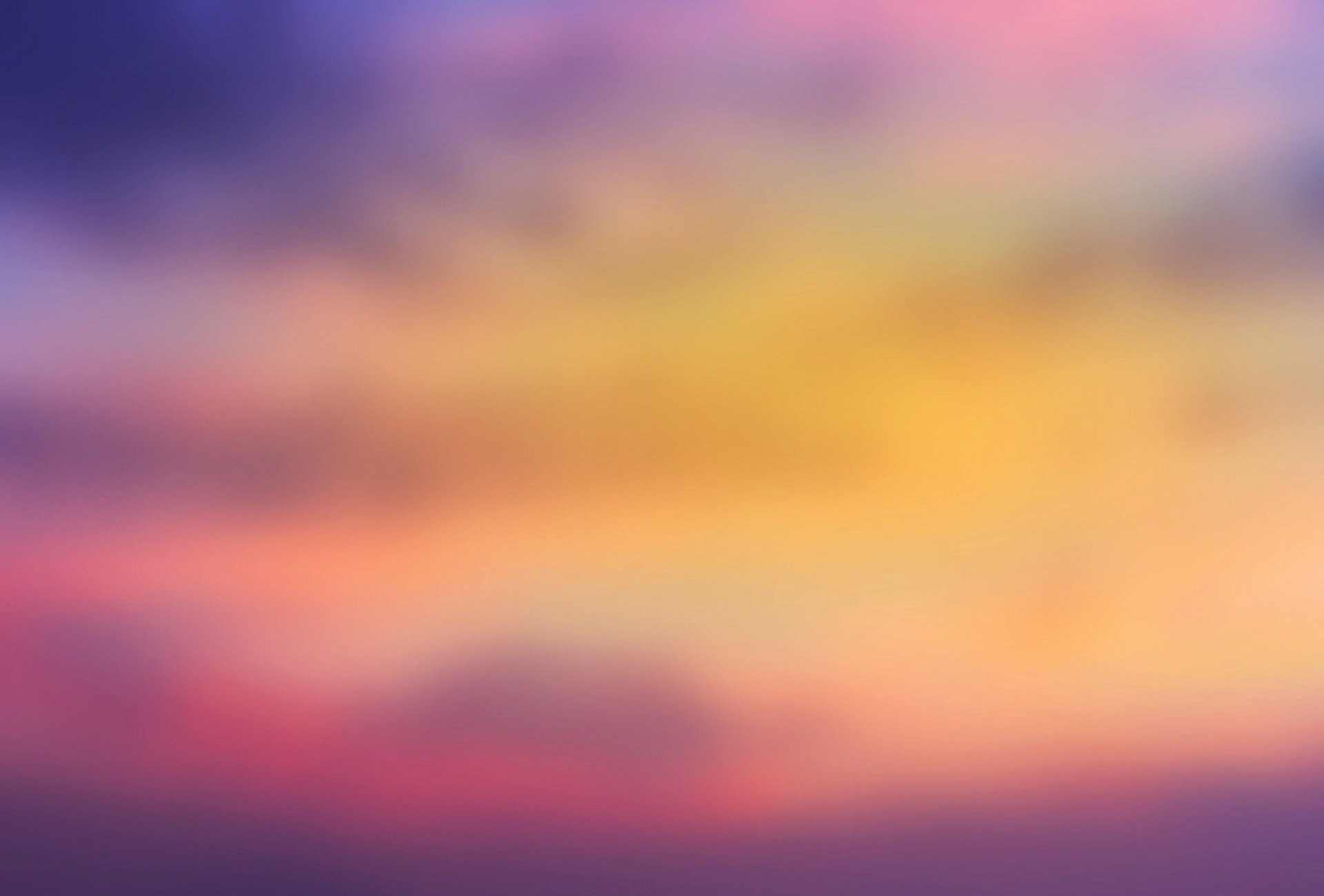 Be a part of our cultural transformation! 🌺✨ Volunteer with us and help preserve our Latin American heritage in Boston.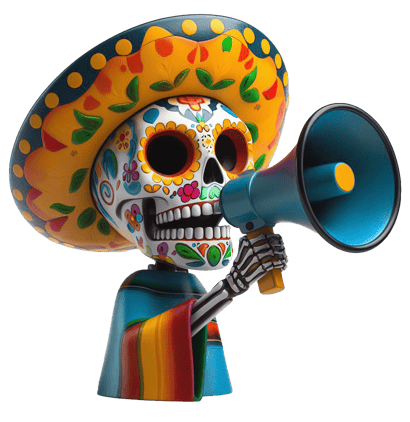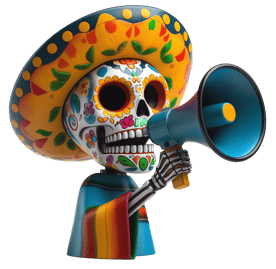 We would like to express our gratitude for the support received through the Cultural Investment Grant from the Mayor's Office of Arts and Culture, Cummings Foundations, and Shlomo Foundation. Your support helps us continue this vibrant tradition.